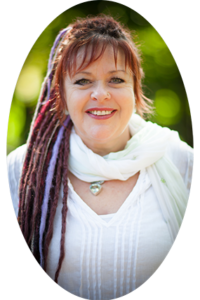 I see parvati.com.au as a place you can visit to pick up tips, learn some
skills, develop your intuition, receive healing, join a class or download a
meditation or some music, all as ways to enhance your perception of
you and nurture your life as the precious expression of who you really be
in the world. I'd like to share the 20 years of teachings that I've received
and offer you insights that have helped me in my own journey.
I love to cook so I'd like to invite you to try out the Parvati flavour of
joyous self-discovery and illumination, to taste-test all the exciting things
that erupt out of the test-kitchen called life. Check out just one course,
or go for the degustation menu. Whatever you choose, I feel certain, you
won't go hungry.
All Love. Always,
Parvati

NEWSLETTER SIGN-UP
We invite you to sign up for the launch of this magical website and newsletter and experience for yourself the alchemy within.

FREE MEDITATION ON SIGN UP!
Subscribe Now
Book A Healing
Heart Healing Testimonial
Over many years I have experienced many healing sessions with Parvati
Sundari. She has basically unraveled and healed all of the bits and pieces,
major parts too, that have been with me life-long. I have been blessed with
many profound healings, but the most outstanding one was one that I
experienced on the 19th July 2016.  READ MORE
Event: Spiritual Mastery 1
DATE AND TIME: Sat 14 October 2017 - 10:00 am - Sun 15 October 2017 - 5:00 pm
LOCATION: Abode of Peace Ashram
DESCRIPTION: Learn the rules of the game of Life! The twelve spiritual laws are part of the fabric of creation itself. We cannot avoid them, so we need to learn to understand and embrace them. When...